Instructions for installing SimplyTheBest.Tv DualPlayer app onto a firestick.
If your firestick is brand new, connect it and follow the prompts to set it up normally with your amazon account. If you already have and use a firestick, procced to #2
On your home screen, navigate to the top and to the left where you see the icon of the magnifying glass. Open that, and type in "downloader". It is a large orange icon. Download and install that app.
Click the home button, go to "my apps" and launch the downloader app.
In the URL box, type the following: ezcom.us/dualplayer.apk   and then click "go"
Once the file downloads, you MAY get an error message about "apps from unknown sources". If you get that error, then go back to the home screen. Go up to the very top and to the right until you highlight "my fire tv" and select it. Next select "developer options". Then turn on the "apps from unknown sources" option
Go back to your home screen and select the "downloader" orange icon again. On the left menu select "files" then on the right click on "dualplayer.apk" to install the app.
Once the app is installed, launch it.
CONFIGURATION
Since this is a new installation, we will need to add a user/service to it.

Click on a ADD NEW USER button in the center and enter your service details.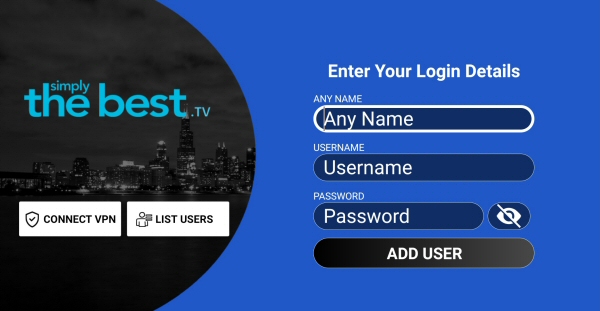 ANY NAME

can literally be any name but we suggest you enter something to distinguish the service from any future ones you might add.

Your user credentials (username and password) for your service were emailed to you when the services were started. 

If you get the error saying the account is expired, it means that you have not entered your credentials correctly. Please remember letters are case sensitive and watch for "special characters".

When you're done entering your information, click on the ADD USER button.
Hopefully, you followed these instructions so far without any issues and you've now successfully added your new Streaming Service to the App.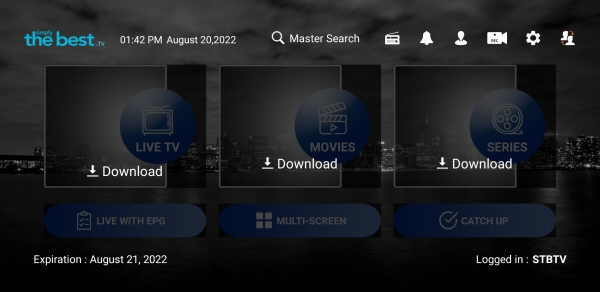 Last step to do, since we just added a new service, is to download channel and content lists for the 3 main sections. Click on the DOWNLOAD buttons for all 3 sections, one at a time. Downloading may take a few moments depending on your internet speed. Please be patient.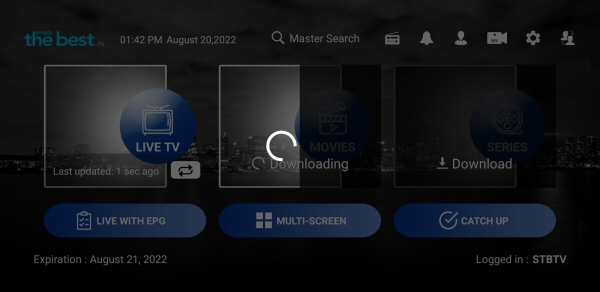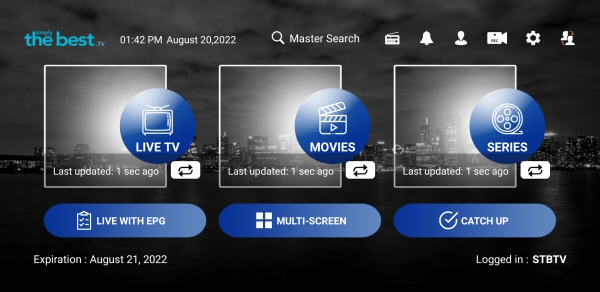 And that's pretty much it. 
If you encounter any problems during your installation or configuration or have any questions, please don't hesitate to contact us.
Enjoy!